Quality Tiling Sales in Punta Gorda, FL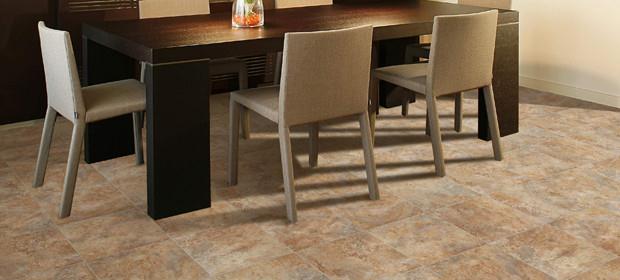 What You Should Know About Tile
Ceramic tile in the Port Charlotte, Florida area makes for an excellent flooring choice due to its wide variety of options, durability, and general lack of maintenance. Tile flooring makes for an elegant alternative to carpet or wooden floors, and comes in so many different finishes, textures, and patterns, that you will have no trouble creating anything from a subdued appearance or a vibrantly colored floor. Best of all, because ceramic tile is a natural product, each tile in the Port Charlotte, Punta Gorda, & North Port, FL will be different, giving your floor a truly unique appearance.
Ceramic tile is a mixture of clays and other natural materials that are mined from the earth, shaped and fired at high temperatures. Traditional ceramic tile can be naturally-colored and left unglazed, like terra cotta, or they can feature colored or highly designed surfaces which can be glazed (finished with a glass surface) from matte to high gloss.
Porcelain tile are also ceramic tiles, but are composed of finer clays and fired at much higher temperatures. That process makes porcelain tile more homogenous (can have a through-body coloration, so scratches or dings are less obvious), much stronger and less prone to moisture and stain absorption. For those reasons, porcelain can be suitable for both indoor and outdoor installations.
Glass tiles can be either cast glass, layered or laminated glass, fused glass or cut glass- each with its own unique appearance and translucency.